Our research and tips help you compare account fees at national banks. We have articles that cover all types of banks, for example, checking, savings, department store and even online eCommerce stores.
Compare account fees at national banks for checking and savings accounts, credit unions, and other online services.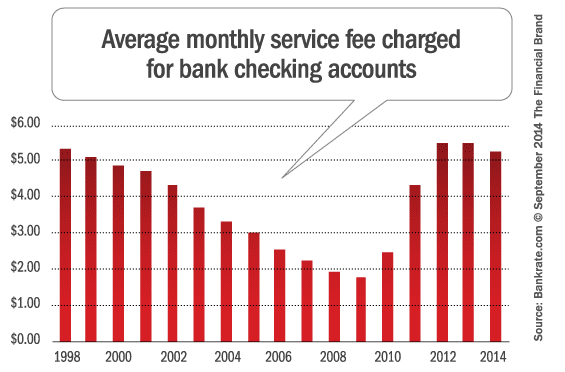 Opening an account of any sort today can be very confusing especially when dealing with all the hidden account fees. With so many banks and options, how do you know if you are making the best decision? Some banks offer free accounts but little interest. Some offer rewards and points for purchases but if it has a high-interest rate or account minimums, it can suddenly turn into a bad deal overall. Should you choose a local bank, a credit union or is there a benefit to an online lending institution?
AccountFees.com attempts to help you make sense of all the confusion using publicly available information. We will try to show the basics of the various options so you can make an "apples to apples" comparison. You will see that when you clear away all the fog of ambiguity, it is actually a fairly simple decision.
Below we have listed the institutions that our researchers are actively working on.
Checking Account Fees / Savings Account Fees
We are researching and comparing the various types of checking accounts from the top 10 largest banks in the united states. So look for information on Chase, Bank of America, Citigroup, Wells Fargo, US Bancorp, Mellon, PNC Financial, Capital One, HSBC and TD Bank. Once we get through the first round of brick and mortar financial institutions, we will look at online banking. Learn more…
Compare Account Fees at National Banks for Online Banking
Some strong online banks have emerged with some compelling offerings. The top 10 ones that jump out that we plan to research are Ally Bank, Bank5 Connect, EverBank, Discover Bank, Bank of Internet USA, FNBO Direct, State Farm Bank, Synchrony Bank, First Internet Bank and Nationwide.
Department Store Account Fees
This is an area that causes a lot of confusion. It seems like every time I check out at a store, they are trying to entice me to save 10% off of today's purchase if I apply for their department store credit card. So is it better to stick with a Mastercard/Visa or get the savings now and get their card. We plan to compare Amazon Prime Store Card, Targets Red Card, Gap Visa, Lowes Credit Card, TJX Rewards Card, Macy Credit Card and Sears Credit Card.
Credit Union Account Fees
This is a very local solution and there are literally thousands of local credit unions. So we plan to highlight the larger ones that have either regional or nationwide service. The ones we identified are Navy Federal Credit Union, State Employees Credit Union, Pentagon Federal Credit Union, Boeing Employees Credit Union Schools First Federal Credit Union, Golden 1 Credit Union, Alliant Credit Union, Security Service Federal Credit Union, First Technical Credit Union and Star One Credit Union. We will not get to this group until 2017.
We also plan to write some articles on eCommerce Account Fees at places like Paypal. Lots to do, so little time. In fact, if you are interested in helping us with our research, please send us an email at info@accountfees.com.
Compare Account Fees at National Banks – Your source to research, compare and decide on Account Fees.